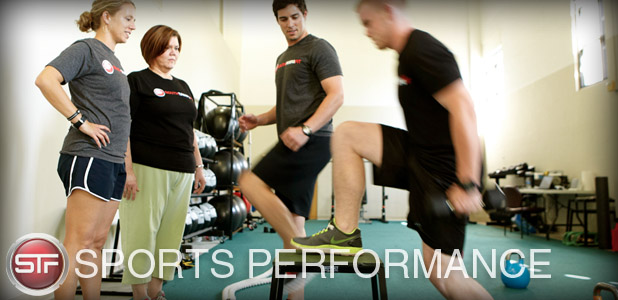 South Tampa Fit trains scholastic athletes (ages 7 to 18 years) from a variety of sports. Our sports performance training program is specialized to help athletes and teams increase winning attributes, such as strength, power, endurance, speed, and agility, for their sport.
Each program is custom tailored and cycled appropriately for the athlete's and/or teams needs. We develop a training regimen that enhances the athlete's current status, ensuring that the training is supplemental, never detrimental, to his or her sport.
By working in conjunction with the coach(es) of your sport, our program can be periodized to match the individuals/teams objective for the season. Training is available for teams, groups, and individuals.
Interested in STF Sports Performance?
Click here for membership details or call (813) 545-6141.