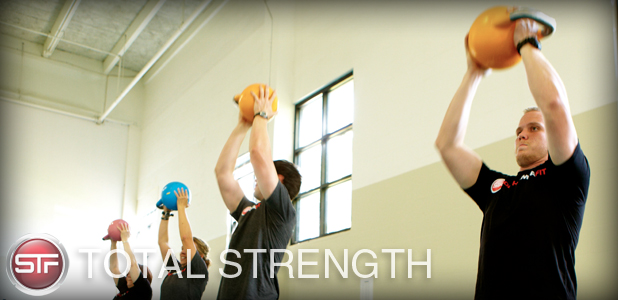 Total Strength is South Tampa Fit's group exercise program that is geared toward building strength and increasing Lean Muscle. If you are a crossfit fan than you will love the STF Total Strength Program.
Start training the way many elite athletes do: with free-weights, kettle-bells, Olympic-style lifting, medicine balls, suspension trainers, body weight exercises, and plyometric drills. The benefits of STF Total Strength include:
Build LEAN Muscle
Increase Strength
Burn FAT fast
Increase Core Strength
Increase cardiovascular capacity
Increase Balance
Interested in Total Strength at South Tampa Fit?
Click here for membership details or call (813) 545-6141.